Wanda Music Signs Latin America Deal Via Sub Distribution Arrangements Through Sony Music Entertainment / RED Distribution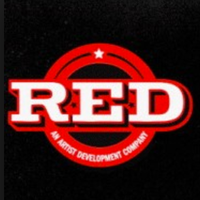 TAIPEI, TAIWAN--(October 05, 2015) - Wanda Music Entertainment Group announced today the signing of a strategic Latin American distribution deal. Wanda Music Entertainment Group has entered into a distribution deal for Central America and South America with SMG via its sub distribution arrangements with Sony Music Entertainment / RED Distribution. "Wanda Music Entertainment Group would like to thank Andre Stapleton, Senior Vice President of Global Digital Business Development and Strategy at Sony Music Entertainment; Paula Erickson, Senior Vice President of Licensing at Sony Music Entertainment; Bob Morelli, President of RED Distribution; Alan Becker, Executive Vice President at RED Distribution; Lamar Leggard, Associate Director of Digital Operations at RED Distribution, for their direction and early support for making this arrangement possible." Said Angelina Tsui, President of Wanda Music. "We thank and look forward to working closely with SMG President Garrett Clark and his team along with RED Distribution to bring our global roster of artists and their music to fans in Latin America."
Wanda Music Entertainment Group is an international recording label, live events promoter, talent management and booking agency headquartered in Taipei, Taiwan representing a diverse roster of artists including American pop/rock artist Hobart Ocean.
RED Distribution is a Sony Music Entertainment owned award-winning sales and marketing division that handles releases for over seventy independent record labels.
Sony Music Entertainment is a global recorded music company with a current roster that includes broad array of both local artists and international superstars. The company boasts a vast catalog that comprises some of the most important recordings in history. It is home to premier record labels representing music from every genre, including Arista Nashville, Bazmark Records, Beach Street Records, Black Butter Records, Bystorm Entertainment, Columbia Nashville, Columbia Records, Day 1, Descendant Records, Epic Records, Essential Records, Essential Worship, Flying Buddha, Fo Yo Soul Recordings, Freesolo Entertainment, Kemosabe Records, Latium Entertainment, Legacy Recordings, Louder Than Life, Masterworks, Masterworks Broadway, OKeh, Polo Grounds, Portrait, RCA Inspiration, RCA Nashville, RCA Records, Relentless Records, Reunion Records, Sony Classical, Sony Music Latin, Star Time International, Syco Music, Vested in Culture and Volcano. Sony Music Entertainment is a wholly owned subsidiary of Sony Corporation of America.
SMG is one of the largest independent provider for third party labels with distribution, marketing and promotion services through RED Distribution, a division of Sony Music Entertainment.